Peter Cusack
United Kingdom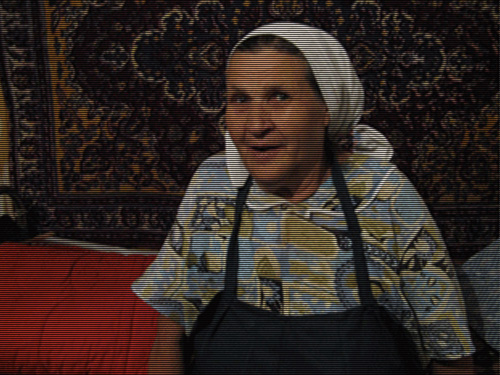 Sound from Dangerous Places, Chernobyl
2006-2009
Sound and visual installation, new version for @rt Outsiders 2009
Sounds From Dangerous Places, Chernobyl is a sound recording at, and around, Chernobyl, together with a set of photographs taken in the same places.
A pastoral countryside with birds' songs and wild flowers contrasts with the brutality of the invisible radioactivity crackling through the Geiger counter, the ghosty buildings and the poems and songs of the inhabitants whose lifes have been changed for ever by the accident.
Peter Cusack writes : Dangerous places can be both sonically and visually compelling, even beautiful and atmospheric. There is, often, an extreme dichotomy between an aesthetic response and knowledge of the 'danger', whether it is pollution, social injustice, military or geopolitical. The project asks, "What can we learn by listening to the sounds of dangerous places ?".
---
Biography

Peter Cusack (London) works as a sound artist, musician and environmental recordist with a special interest in acoustic ecology. Projects range from community arts to research into the role that sound plays in our sense of place. He produced Vermilion Sounds - the environmental sound program - for ResonanceFM and lectures on 'Sound Arts & Design' at the London College of Communication. CDs include Your Favourite London Sounds (Resonance), Baikal Ice (ReR), Favourite Sounds of Beijing (Subjam).